Welcome to eranKEY IT Services
eranKEY IT Services [e-KEY IT] is a Software Development company with niche expertise in latest technologies and focused on client satisfaction. We are helping companies to achieve their goal with our industry-specific software solutions.We are un-compromised in our strategies and quality when it comes to delivering the best value product or application that not only meets but also exceeds our customers' expectations. We have a nationwide reach of highly trained and talented professionals who are able to dynamically assert in any situation for problem solving and solution crafting at an affordable cost.
Courses offered by us
Ready to take the next step towards enhancing your skills and knowledge? Click the "Register Now" button below to secure your spot in our upcoming courses. Our course registration form is just a click away, and it's your gateway to a world of learning opportunities. Don't miss out on this chance to embark on a journey of growth and discovery.
Information Technology
Company that offers design and build services for you from initial sketches to the final production.
Banking
We consider all the drivers of change – from the ground up and we'll motivate and support you to make the change.
Oil & Gas
Design repeatable growth models and innovation pipelines that generate new products with higher potential and lower risks of failure.
Retail
We work buy-side and sell-side and give our clients hard-hitting and objective answers and focus hard on the best opportunities.
Healthcare
We work across all the major geographies, meaning we understand the underlying drivers in construction markets.
Telecom
Scheduled transport operations, from broad market trends and strategy to the development of integrated commercial strategies.
We at e-KEY IT, are following a new direction where enthusiasm, innovation and experience merge. We built to leverage the power of digital to connect and convert any audience. Treating your business like it's our own is our nature, something that's built into who we are.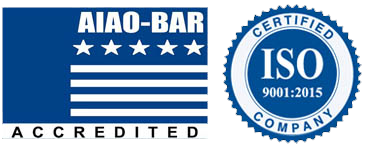 Address: D.No: 45-40-43/1, G4, Abid Nagar, Akkayyapalem Main Rd, Akkayyapalem, Visakhapatnam, Andhra Pradesh 530016
Contact: 99855 77148